How Does It Work?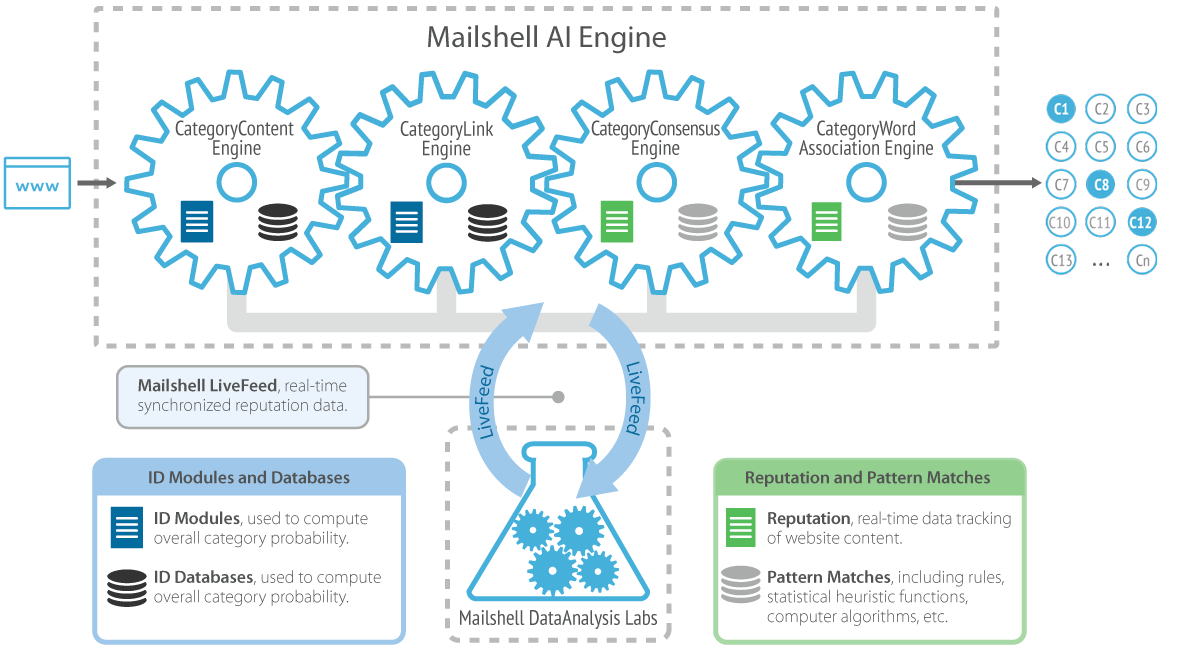 For each web page, the Mailshell AI Engine applies checks of its four fraud detection engines:

CategoryContent Engine: Analyses site content to determine category.
CategoryLink Engine: Analyzes the types of web sites this site links to, to determine category.
CategoryConsensus Engine: Analyzes how search engines and content aggregators categorize this site.
CategoryWordAssociation Engine: Analyzes the types of words and phrases users use to arrive to this site when using search engines.
For every web page, the four fraud identification engines utilize more than one million reputation queries, pattern matches or rules to identify sites with an incredibly high accuracy rate, and a near-zero false positive rate.
Additionally, Mailshell LiveFeed, a cloud-based reputation data platform offering comprehensive and granular URL category databases, provides real-time analysis from Mailshell's global data network of more than 60 data centers. The results of all of the engines are combined using a proprietary statistical formula into one final category probability score.
Since fraud constantly evolves, Mailshell's Internet Security Lab continuously collects and analyzes new sites, and incorporates user feedback to tune reputation checks and databases and adjust the weighting of lookups.