LiveFeed SDK and Content Categorization Database
LiveFeed, Mailshell's cloud-based reputation data platform, offers comprehensive and granular URL category databases. This functionality allows OEMs to provide URL categorization in addition to clear, accurate and lightweight reputation ratings for URLs, as well as IPs, domains, etc.
LiveFeed offers the largest, most accurate collection of web site category information available. It contains millions of unique web sites, broken down into more than 117 categories in 22 languages. LiveFeed is hosted on Mailshell's global network of data centers, and therefore requires no client-side maintenance or updates.
Real-time Engines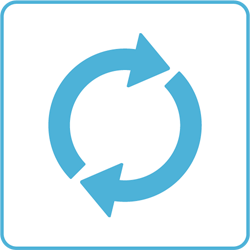 While LiveFeed can be implemented successfully as a standalone data service to power many URL filtering solutions, it is also possible to supplement these databases with Mailshell real-time technologies. For pages with dynamic content (e.g. search, social networking or blogging sites), real-time web page analysis is the best way to ensure that pages are correctly categorized and do not contain inappropriate content.
Mailshell has been perfecting the science of real-time content analysis and categorization for more than 12 years, resulting in products that deliver both extremely high levels of performance and accuracy. Mailshell's technologies, including its content categorization engines for OEMs, include several patented technologies.
How Does It Work?

Easy OEM Integration
Mailshell's LiveFeed SDK is designed for easy and simple OEM integration. It is used by dozens of OEMs, and powers thousands of companies and millions of end-users security applications.

Reliable:
• More than 60 data centers throughout the world.
Flexible:
• Available on Windows, Linux and uClinux OS.
• Available on both MIPS and ARM-based 32-bit and 64-bit hardware platforms.
Key Features & Benefits
| | |
| --- | --- |
| | Over 117 categories in 22 languages. |
| | Designed for easy and flexible integration into any architecture on multiple platforms. |
| | Millions of new categorized sites added annually. |
| | Web Categorization Database contains millions of unique sites representing billions of web pages. |
| | OEM-only business model - we don't compete with our partners. |
| | More than 12 years focus, several patents, and expertise delivering highly effective email and web categorization products. |